Why Choose Li Family Law Group?
At Li Family Law Group our reputation, commitment, and experience in family law are among the top in our respective fields. We care about all of our clients and our community and will work tirelessly to achieve exceptional results for you.
Experience
With over 10 years of experience advocating for clients, our practice focuses exclusively on family law. As litigators, we maintain our expertise in the courtroom through continuing education, studying case law, and involvement in professional organizations. As your attorneys, we will listen to your needs and guide you throughout each step of the legal process.
Commitment
We are committed to our clients and the law. Each client's needs are unique, so we adapt our strategies to satisfy these needs and to effectively resolve their legal issues. As your legal counsel, we will provide you with personalized advice. Most importantly, we will keep you informed throughout your case through open and honest communication.
Reputation
Our reputation among judges and fellow lawyers is impeccable. Legal problems are not something the average person faces every day. So, we apply creative legal solutions and provide compassionate advice through candid, honest, and plain-spoken explanations. Above all, we adhere to principles of honesty with my clients, the courts, and our opponents.
The Li Family Law Group Provides The Following Services
What You Can Expect From Us
What can you expect from The Li Family Law Group?
We believe in fostering a positive, long-term relationship with my clients through honesty, compassion, and mutual respect.
You will meet with us for your in-person confidential consultation, where we will listen to your concerns, provide candid advice, and formulate a plan to address any legal obstacles.
During your consultation, we will provide you with legal strategies based on our knowledge and experiences and explain how and if it is possible to seek the outcomes you desire.
As our client, we will advocate passionately for your cause and keep you informed throughout each step of the legal process.

Call us a call at 214-620-7001, or contact us online to arrange a confidential consultation today. 
What Our Clients Have To Say
"Rachel came recommended from my friend's brother. When I spoke with her she was knowledgeable and understanding. After hiring Rachel, I found out from another friend that I had chosen well and she had seen her in court and she was remarkable…She has been with me now for almost 3 years and I have recommended her to friends."
"Ms. Li is a knowledgeable, capable, caring, and honest lawyer. I represented myself for most of my case but Ms. Li took over during a very difficult time. She was able to effectively deal with the opposing attorney because of her calm and friendly demeanor…Most of all, having her on my side reduced my level of stress; representing yourself is not easy and not always a good idea."
"I worked with Rachel and found her to be empathetic, caring, and professional during a challenging time. She worked hard to achieve a good result for me and my children and I appreciated her perspective and technical/legal skills."
Contact The Li Family Law Group Today
Schedule A Consultation Today!
Website Disclaimer
None of the information you obtain at this site constitutes or is intended to be legal advice. Please be advised that if you need legal counsel, consult an attorney regarding your individual situation.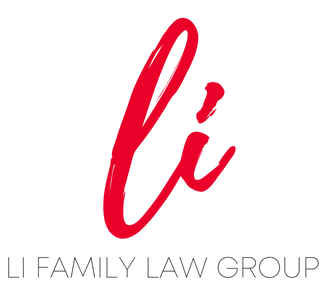 Li Family Law Group
5601 Democracy Drive, Suite 140
Plano, Texas 75024