Grandparents' Rights
"The old are the precious gem in the center of the household." — Chinese Proverb
Contact Us Today
Grandparents Provide The Essentials That Grandchildren Need
When it comes to Grandparents' Rights, Li Family Law Group has the expertise necessary to help you achieve your desired outcome.
Grandparents are often an important part of a child's life. They provide unconditional love, kindness, patience, and comfort. Grandparents play an essential role in their grandchildren. If your adult child is divorcing that doesn't mean you have to lose the connection you have with your grandchildren.
Court-Ordered Visitation | Grandparents' Rights and Custody
Often, grandparents have the capacity and resources to provide a stable environment that's lacking in the child's primary home. If this is your situation, you need the help of a trusted advocate, with the knowledge and the legal skills to look out for your interests.
We are family lawyers at Li Family Law Group. We advocate for Grandparents' Rights and will help you pursue court-ordered visitation rights or permanent custody, in the event the child's parents are unable to provide for the child's welfare.
Grandparents' Rights | Legal Guardianship
A legal guardian is a person who has the legal authority (and duty) to care for the personal and property interests of another person. Courts generally have the power to appoint a guardian for an individual in need of special protection. Over the last decade of practicing family law, I've developed extensive experience with the guardianship process. We can evaluate your situation and provide guidance on the best decision moving forward.
The Adoption Option
Adoption can be the best option for grandparents who know that raising their grandchildren as their own will be in everyone's best interests. Any adult may adopt a child, whether the adult is single or married, resident or nonresident, so long as the adoption is in the best interest of the child. If the child to be adopted is older than age 12, he or she must consent to the adoption, though the court may waive this requirement.
Get The Experienced Representation You Deserve
If you're considering the journey to becoming a more active participant in your grandchildren's life, take the first step. We are family law attorneys at Li Family Law Group. We are here to listen to your story and evaluate your unique situation. We'll provide you honest and candid advice, and aggressively work within the courts to help you secure your right to maintain a meaningful relationship with your grandchild, no matter which parent was awarded possession and custody.
Give us a call at 214-620-7001, or contact us online to arrange a confidential consultation to speak with an experienced Grandparents' Rights lawyer today.
Court-Ordered Visitation Rights And Custody
From our office in Plano, we represent clients in Collin County, Denton County, and Dallas County. Give us a call at 214-620-7001, or contact us online to arrange a confidential consultation today. Li Family Law Group is located with convenient access to and from the DNT and Sam Rayburn Tollway. Office hours are 8:30 a.m. to 5:30 p.m. Monday through Thursday and 9:00 a.m. to 1:30 p.m. Friday.
Schedule A Consultation Today!
Website Disclaimer
None of the information you obtain at this site constitutes or is intended to be legal advice. Please be advised that if you need legal counsel, consult an attorney regarding your individual situation.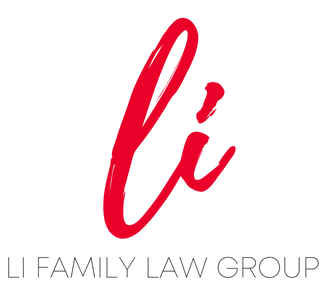 Li Family Law Group
5601 Democracy Drive, Suite 140
Plano, Texas 75024