Adoption
Compassionate Legal Guidance & Personalized Service Assisting Texas Families Through the Adoption Process
Contact Us Today
Compassionate Adoption Assistance And Loving Guidance Throughout The Adoption Process
The right family lawyer can make the adoption process much easier. The Li Family Law Group has the experience you are looking for.  As a family law attorney, Li Family Law Group brings personal experience to families considering adoption, because one of our attorneys is an adoptee herself.  Being able to adopt is a joyous occasion for all family members–both parents and children, whether beginning a new or extending their existing family.
When people come to Li Family Law Group to discuss their family needs, we often have an immediate bond. If you are considering the process for your family, it makes sense to consult with someone who understands the legal process, as well as the emotional process.
The Legal Procedure Can Be Complex
Adoption requires a formal legal procedure to ensure a solid and irreversible relationship. The termination of parental rights of any biological parent is a very important part of the process. In proceedings, our primary interest is to always put the welfare of the child and family first.
The process treats the parent-child relationship as if the child were born to the adoptive parent(s). If an adult seeking to adopt is married, then both spouses must participate in (and agree to) the adoption. Also, courts cannot discriminate in the process on the basis of race or ethnicity.
As part of the process, the child must have lived with the adoptive parents for six months. However, a court may choose to waive this requirement. In addition, if the child is older than age 12, he or she must provide the court with written consent. This requirement may also be waived by the court.
A Variety of Services
With more than a decade of experience in family law, in addition to our attorney's personal experience, Li Family Law Group is uniquely equipped to guide you through the adoption process. We will help you to achieve the goals you've established in order to grow your family via adoption.
Stepchild(ren) adoptions
Private adoptions
Agency adoptions
Gestational adoptions
Call Today For Guidance With Your Adoption
If you are seeking an experienced family law attorney to assist with your adoption, give us a call at 214-620-7001, or contact us online to arrange a confidential consultation. During your consultation, we will discuss your goals and how we can help you make your adoption a reality.
Schedule A Consultation Today!
Website Disclaimer
None of the information you obtain at this site constitutes or is intended to be legal advice. Please be advised that if you need legal counsel, consult an attorney regarding your individual situation.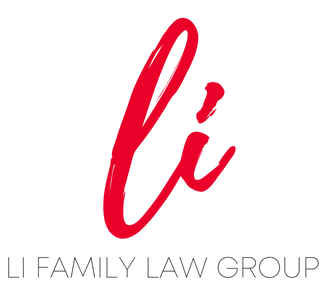 Li Family Law Group
5601 Democracy Drive, Suite 140
Plano, Texas 75024