Child Support Attorneys
The Texas Family Code defines the rights and duties of a parent to support their child
Contact Us Today
The Li Family Law Group, Collin County Child Support Experts
The Texas family code defines the rights and duties of a parent to support their child. As a result, there is great interest within the legislature and the judiciary. In fact, the mission statement of the Texas office of the Attorney General – Child Support Division is "…to make sure every child receives the support they need and deserve."
Our mission to make sure every child receives the support they need and deserve.

Texas Office of Attorney General
Do I need a Child Support Attorney?
Child support can be a contentious issue in a divorce or paternity matter. Too often, parents forget that child support is NOT spousal support. Under Texas law, child support guidelines are set by statute, on a case-by-case basis and have no relationship to any other dispute that may be taking place between ex-spouses or unmarried co-parents.
Custodial Parent
Child support payments may be ordered due to the outcome of a custody suit. In addition to possessory rights, the custodial parent may also be awarded child support. State guidelines establish the amount of the child support to be paid to the custodial parent, if any. In addition, there are a number of factors to be considered when calculating the exact amount of child support.
Non-Custodial Parent
As a non-custodial parent, one should be aware of the factors involved in the enforcement of child support. Most often, payments are made directly to and disbursed from the Office of the Texas Attorney General. A child support order may require an employer to garnish your income and make direct payments to the Texas OAG Child Support Division.
Don't Let A Child Support Dispute Affect The Relationship With Your Child
If you are involved in a child support dispute, make sure you understand and protect your rights.  We are child support attorneys, Li Family Law Group. We'll evaluate your situation and aggressively advocate on your behalf to ensure your rights are protected under the law. Give us a call at 214-620-7001, or contact us online to arrange a confidential consultation today.
Schedule A Consultation Today!
Website Disclaimer
None of the information you obtain at this site constitutes or is intended to be legal advice. Please be advised that if you need legal counsel, consult an attorney regarding your individual situation.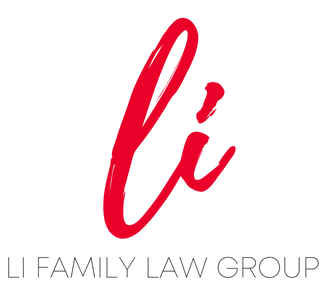 Li Family Law Group
5601 Democracy Drive, Suite 140
Plano, Texas 75024