Child Custody Modifications
The Goal Is To Minimize Custody Conflicts In Order To Protect The Child's Welfare
Contact Us Today
Seeking Child Custody Modifications?
Child Custody Modifications are fairly common. Over time, people's lives change. If your custody case, access (visitation) schedule or child support no longer works, you have the right to petition the court to modify your agreement.
We are family law attorneys, Li Family Law Group and for more than a decade, we have helped local families make changes to their custody and child support agreements. W know how to move your petition through the legal system efficiently, and we understand what judges expect in the way of justification.
Avoid Costly Litigation
When there's a significant change in the post-judgment circumstances of one or both parents, modification of an existing child custody order may be warranted. Circumstances may require one party to obtain the court's approval through a formal modification to the existing child custody order.
In many cases, modifications can be arranged between the parties, either through mediation or by common-sense negotiations. We are family law attorney Li Family Law Group and we can advocate for your position and help you reach an amicable settlement. After reaching a settlement, we will formalize and present the agreement to the court for final adjudication.
Requesting A Child Support Modification
Under specific circumstances, the courts are authorized to modify previously ordered child support, either raising or lowering it. With more than a decade of experience to draw upon, We will explain your rights in such circumstances and can, if appropriate, advocate on your behalf for the court to modify the current child support order.
Opposing A Child Support Modification
On the other hand, if you feel that the original order should not be changed, but the other parent is requesting a modification, we can advise you on your rights and help you present to the court your reasons why the current child support order should remain as is.
Geographical Restriction & Child Relocation
If you were awarded custody of your child and need to relocate to another community, you may be under a residency restriction. You will need permission from the court to relocate the child outside of the current geographical restriction. At Li Family Law Group, we have extensive experience working with clients on both sides of the relocation issue.
Contact An Experienced Family Lawyer For Advice
With a decade of experience handling custody matters, we have the knowledge and skills to help you pursue your custody modification. Give us a call at 214-620-7001, or contact us online to arrange a confidential consultation to speak with an experienced child support modification lawyer today.
Schedule A Consultation Today!
Website Disclaimer
None of the information you obtain at this site constitutes or is intended to be legal advice. Please be advised that if you need legal counsel, consult an attorney regarding your individual situation.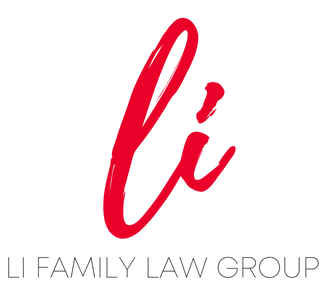 Li Family Law Group
5601 Democracy Drive, Suite 140
Plano, Texas 75024