Family Violence
Compassionate Advice On Family Violence & Protections Available Under The Law
Contact Us Today
Turn To The Li Family Law Group For Help With Family Violence
Family violence, also known as domestic violence, is far too common in society today. Any threat of violence against you or another member of your household is considered to be family violence.  If you or a member of your family are the victims of family violence, your best interest is to take appropriate actions immediately. Protect yourself, as well as the other members of your family, especially your children.
Get Support From A Trusted Family Violence Advisor
We are here to support you and put an end to the family violence. Call us to discuss your circumstances. Even if you don't need to hire an attorney yet, we can help get an emergency order in place, such as a temporary restraining order (TRO), protective order, or other injunction against the offender. Having a protective order in place may be a necessary step in demonstrating your concerns for your children's safety, in the event of a custody dispute in the future.
Legal Protections From Family Violence
Unfortunately, family violence is often a part of the divorce process.  If you've found yourself in danger of physical attack or emotional abuse from your spouse, don't wait for something else to happen.  There are family violence protections that you can take advantage of to keep the danger at arm's length.
For example, emergency orders are extraordinary relief a court can order to preserve and protect people, property, and assets from potential harm or harassment.
Family Violence and Protective Orders
Protective orders are issued for family violence, whether against a spouse, children, or extended family members.  When threats are made against a family member, the court can issue a protective order to help ensure the family's safety and standard of living.
Temporary Restraining Order (TRO)
A temporary restraining order is issued by the court after the moving party applies for relief from threatened harm to the party's or the parties' property.  The court may grant a TRO to direct a party to refrain from certain activities after applying the following tests.
Will the moving party suffer irreparable injury?
Will the moving party succeed on the merits?
Will the opposing party be harmed more than the moving party is helped?
Will granting relief be in the public interest?
Injunctions
An injunction is generally a more permanent form of court intervention. An injunction is a court order that requires an individual to perform or refrain from performing a certain act. Injunctions may be one of the following types: preliminary, preventative, mandatory, or permanent.
Writ of Reentry
A writ of reentry is a court order issued by the justice court with jurisdiction over the premises in question because of an alleged illegal lockout. The tenant must enter a sworn complaint and appear before the court to present oral testimony under oath regarding the facts of their complaint. After hearing testimony and reviewing the facts of the case, the court will make their ruling and issue any necessary order.
Aggressive Family Law & Divorce Litigator
At Li Family Law Group, our objective is to help you find the most effective legal approach to achieve your ultimate goal. This process often begins with negotiating a solution. However, laws are in place to protect the victims of family violence and we will work tirelessly and aggressively to defend and protect you and your children from family violence. Give us a call at 214-620-7001, or contact us online to arrange a confidential consultation. 
Schedule A Consultation Today!
Website Disclaimer
None of the information you obtain at this site constitutes or is intended to be legal advice. Please be advised that if you need legal counsel, consult an attorney regarding your individual situation.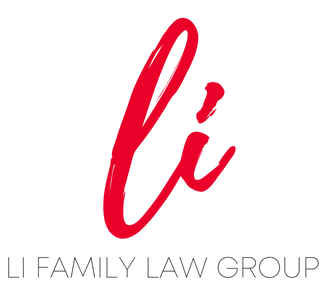 Li Family Law Group
5601 Democracy Drive, Suite 140
Plano, Texas 75024