About Li Family Law Group
Compassionate Legal Guidance & Personalized Service Assisting Texas Families Through the Adoption Process
Contact Us Today
Candid Advice Backed by Aggressive Litigation
At the Li Family Law Group, we know that you have lots of choices to make when it comes to hiring an attorney. Ideally, the relationship you create is one you want to last. The attorney you choose to represent you can have a significant impact on the outcome of your case. In addition, you need an attorney with experience, a solid reputation, and the willingness to explore and exhaust all possible options to meet your goals and successfully resolve the legal issues ahead.
When you're tired of average representation, call Li Family Law Group, Rachel Li and her team of Family Law Attorneys. When clients come to Li Family Law Group it's often because they are dealing with a family crisis. Our team has dedicated their careers to specializing in family law and to passionately advocate for the best interest of their clients and their families.
Effective and Personalized Legal Advice | Li Family Law Group
At Li Family Law Group, our passion is the law they have dedicated their career advocating for her client's needs. Li Family Law Group is focused on the family, both now and in the future.  We will always seek an outcome that supports this principle. And we accomplish this goal by:
Offering effective solutions that represent the best interests of my clients,
Developing a welcoming work environment based on trust, mutual respect, support, and humility,
Fostering professional relationships within the legal community based on honesty, integrity, and fair dealings,
And contributing positively to our community by example.
At Li Family Law Group, we offer a full range of family law services for people facing a divorce, complex property division, child custody, and child support, and more, to clients throughout north-central Texas. And our network of colleagues and professionals extends across the state.
Experienced Trial Attorney
Li Family Law Group recognizes that every client's situation is unique, so our approach to each legal matter is tailored to meet the individual goals of our client. We are dedicated to providing every client with responsive, effective, and personal legal assistance.
At Li Family Law Group, our approach to your case will always be to explore the best legal strategies, such as negotiation or mediation. However, once we have exhausted every alternate resolution option, then we will prepare for aggressive litigation.
Schedule a Consultation to Discuss Your Family Law Case
Li Family Law Group focuses exclusively on the family. We provide effective and efficient legal advice, backed by responsive, compassionate client service. We are here to listen and provide you sound advice to resolve your legal issues.
Schedule an in-person confidential consultation today by completing the online form to get started.
Note: Calling the office or completing the online form does not create an attorney-client relationship. Please do not send any confidential information through the online form.
Schedule A Consultation Today!
Website Disclaimer
None of the information you obtain at this site constitutes or is intended to be legal advice. Please be advised that if you need legal counsel, consult an attorney regarding your individual situation.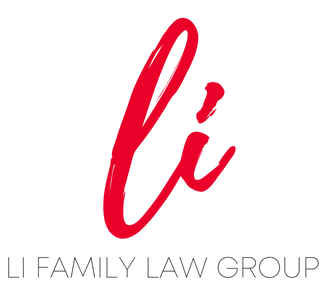 Li Family Law Group
5601 Democracy Drive, Suite 140
Plano, Texas 75024