Property Division Attorneys | Li Family Law Group
Providing Compassion and a Personal Touch to Your Divorce Situation. Protecting Everything You Love and Everything You Own – Your Family and Your Property
Contact Us Today
Property Division Attorney, Provides Practical Advice for Equitable Division
Property division (or equitable distribution) is the judicial separation of marital assets and obligations during a divorce. The division of property may be done by agreement, through a negotiated property settlement, or a judge can order the distribution through decree.
Equitable distribution should not be confused with equal distribution.
Some factors the court may consider when dividing the community property are each party's: age, health, occupation, amount and sources of income, employability, vocational skills, estate, liabilities, and needs, as well as intangible contributions.
Equitable distribution should not be confused with equal distribution. One party's share may be less than 50 percent as compensation for other factors.
High-Asset Community Property
Texas has unique laws regarding the division of individual and marital property in a divorce. Even when one spouse has protected investments, business holdings, or other personal estate assets through a prenuptial agreement, courts may rule that earnings on those investments are classified as marital property.
Whether assets include major investments, real estate, and a family business, or an old rambler in the suburbs, there are few divorces that don't include disagreements and disputes over property valuation and equitable distribution.
If you live in the Dallas Metroplex and are considering filing for divorce, make sure you have a powerful advocate on your side. We are family lawyers, Li Family Law Group and we'll work diligently to make sure your property rights and financial interests are protected throughout your divorce.
The Property Division Attorneys At Li Family Law Group Navigates Through Marital Property Protection With Skillful Mediation, Negotiation or Litigation
For more than a decade, we've successfully negotiated many property division settlements out of court, but for those times when alternative methods cannot settle the dispute we are prepared for trial. When an out of court settlement cannot be reached, we'll employ an aggressive litigation strategy and take your matter to court. In addition, we have a network of independent professionals to assist in the following areas:
Forensic accountants

 

to uncover hidden investments and assets,
Actuarial accountants

 

to determine the future value of investments,
Intellectual property attorneys

 

to value patents, intellectual property, copyrights, and trade secrets,
Realtors

 

for residential and commercial real estate as well as investment property valuations,
Financial planners

 

for pensions, individual retirement accounts, 401(k) and 403(b) accounts,
Auditors

 

for business and professional practice valuations.
Business Ownership And Investment Property
Dividing a business in divorce can be complicated. It requires knowledge of capital investments, tax laws, growth potential, and the subjective value of customer goodwill toward the owner. Given my background in accounting, we have experience evaluating complex property arrangements and balance sheets and in determining the valuation. When necessary, we work with independent professionals to provide a full analysis of business assets and investment holdings subject to equitable distribution as marital property.
Complex Marital Property Settlements
From or offices in Collin county, we represent clients in protracted disputes over property division within the courts of Collin, Denton, and Dallas county. Call Li Family Law Group at 214-620-7001, or contact us online to arrange a confidential consultation today.
Please be advised, we cannot provide legal advice over the phone.
Schedule A Consultation Today!
Website Disclaimer
None of the information you obtain at this site constitutes or is intended to be legal advice. Please be advised that if you need legal counsel, consult an attorney regarding your individual situation.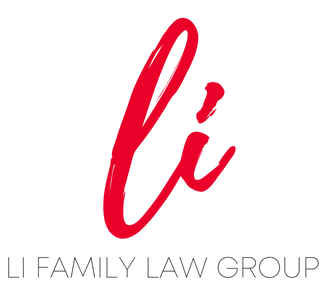 Li Family Law Group
5601 Democracy Drive, Suite 140
Plano, Texas 75024