Paternity | Know Your Rights As A Parent
In Texas, the courts generally believe parents have a right to be involved in their children's life. Similarly, a child has the right to develop a relationship with both parents. However, in certain circumstances, the court may decide to protect the child's interest in a paternity case by not allowing parent access.
There are several important reasons to resolve the issue of paternity, including:
Child Custody

 

refers to the possession of the child. This determines where the child will live. This is often referred to as the primary conservator or custodial parent. The non-custodial parent will likely be granted access and visitation rights and may be required to pay child support to the custodial parent.
Child Support refers to the financial support of the child and not other forms of support, such as emotional, physical or spiritual support. Child support orders may include such items as daycare or medical expenses and school fees.
Termination of Parental Rights, or simply termination, is the relinquishment of the rights and duties of a minor child to another party.
Adoption is the transfer of the rights and duties of a minor child to another party following a termination.
Protect Your Right to Parent
If you are a party to a paternity action, you need to be experienced, trusted, and expert advice to protect your rights as a parent.
If you are named in a current paternity action, get the expert advice you need to understand and protect your rights as a parent.
Are You Receiving the Child Support Your Child Deserves?
If you are not receiving the amount of child support you should be receiving, as part of a Texas divorce or paternity judgment, call my office. We will advise you on the best course of action that is most likely to get the support your child needs, as quickly as possible.
Can You Afford To Pay The Child Support You Owe?
If you have lost your job or have other bills that make it impossible for you to meet your payment obligations, you may petition the court for a child support modification. We can help you file requests for modification and will work hard to help you get the relief you need.
Family & Paternity Lawyer
Give us a call at 214-620-7001, or contact us online to arrange a confidential consultation to speak with an experienced paternity lawyer today. We'll discuss your legal needs and I'll explain we can protect your right to parent your child. 
Schedule A Consultation Today!
Website Disclaimer
None of the information you obtain at this site constitutes or is intended to be legal advice. Please be advised that if you need legal counsel, consult an attorney regarding your individual situation.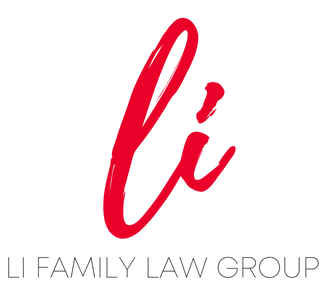 Li Family Law Group
5601 Democracy Drive, Suite 140
Plano, Texas 75024