Mediation Services
As a mediator we are able to help negotiate an agreement amicable to both parties
Contact Us Today
We've all heard about costly and emotionally devastating divorces. Well, it doesn't have to be this way. Mediation is an efficient and effective method to bring the parties together, using a neutral mediator, to resolve some or all of the issues at hand, outside of the courtroom.
Explore Alternatives To Divorce Litigation
Mediation is a sub-category of alternative dispute resolution. Over Rachel's many years of practice,  she has determined each divorce case is unique. And the facts and parties involved will dictate which approach to the case works best. However, Rachel always evaluates whether it is a viable alternative. Not only does Rachel recommend the process, but she facilitates mediated settlements.
As an alternative dispute resolution method, mediation is used to avoid litigation and resolve the dispute between the parties. Mediation uses an independent third party, a mediator, to facilitate communication between the disputants.  The goal of mediation is to help the parties reach a settlement agreement.  Mediation is also private and confidential, and it follows a structured timetable with dynamics that ordinary negotiation methods lack.
There are several benefits over litigation as follows:
Provides the parties with greater control over the outcome of the settlement
Provides for creative solutions that may not be available in the courtroom
Ensures confidentiality in any settlement agreement
Allows the parties to select who will decide their dispute
Reduces the overall cost of litigation
Reduces the caseload of the courts.
How Can Li Family Law Group Help With Mediation?
With over a decade of courtroom litigation in family law, Rachel and her team have a detailed understanding of the statutes, civil procedure, and the temperament of the bench. Rachel has trained as a mediator in the Denton County Alternative Dispute Resolution Program (DCAP).
At Li Family Law Group, we offer a full range of family law services, including non-trial mediation services. Rachel can facilitate a mediation at her office or at an alternate location that is agreeable to the parties. And she will work for you or with you to identify the best path forward for your individual situation.
Attorneys Requiring A Mediator
If you are an attorney representing a client in a divorce action and are in need of a mediator to assist in settling your case, please contact my office. I offer the following full-day and half-day mediation options:
Full-day mediation (8 hours):
Half-day mediation (4 hours):

9:00 a.m. – 1:00 p.m, or
1:30 p.m. – 5:30 p.m

Hourly rate for overtime
If you wish to inquire about availability or reserve a session date, please give us a call at 214-620-7001, or contact us online to arrange a mediation.
Hire An Experienced And Trusted Mediation Attorney
Are you frustrated with a lack of traction in your divorce case? Are you open to trying an alternative to litigation? Give us a call at 214-620-7001, or contact us online to discuss your mediation needs.
Schedule A Consultation Today!
Website Disclaimer
None of the information you obtain at this site constitutes or is intended to be legal advice. Please be advised that if you need legal counsel, consult an attorney regarding your individual situation.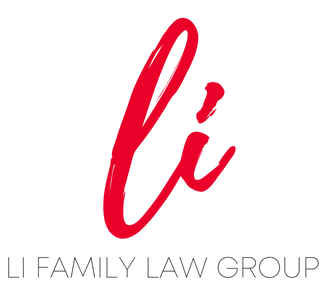 Li Family Law Group
5601 Democracy Drive, Suite 140
Plano, Texas 75024