Compassionate Guidance Throughout The Process
Why consider a Termination of Parental Rights?
Not all parents have the capacity, resources, or desire to handle parental responsibilities. In some cases, it may be in the child's best interests to formally terminate parental rights in order for another person to obtain full physical and legal custody over the child's welfare.
We are family law attorneys Li Family Law Group and we have extensive experience in the Termination of Parental Rights process as well as adoption and many other areas of family law. If you are seeking termination of parental rights (TPR), or will agree to TPR, Li Family Law Group can help. With more than a decade of family law experience, we provide compassion, guidance, and a helping hand to assist you through the Termination of Parental Rights process.
Child Abandonment And Voluntary Termination of Parental Rights
Are the custodial or noncustodial parent of a minor-age child? Do you feel you don't have the capacity to provide for the welfare of your child? It may be in your best interest to voluntarily terminate your parental rights.
At the Law Office of Li Family Law Group, we understand the emotional toll that a Termination of Parental Rights can take on a family. We invite you to schedule a confidential consultation to discuss your circumstances. We will explain your options and help you find the best legal option that protects your child's welfare and interests.
Compassionate Adoption and Child Custody Attorney
When you are looking for a compassionate advocate for you and your family, you can't find a family law attorney more dedicated than us.  Li Family Law Group specializes in child custody and has dedicated its practice to the exclusive practice of family law.
Give us a call at 214-620-7001, or contact us online to arrange a confidential consultation to speak with an experienced family law attorney today. We will provide you honest, compassionate advice and assess the facts of your specific situation.
Schedule A Consultation Today!
Website Disclaimer
None of the information you obtain at this site constitutes or is intended to be legal advice. Please be advised that if you need legal counsel, consult an attorney regarding your individual situation.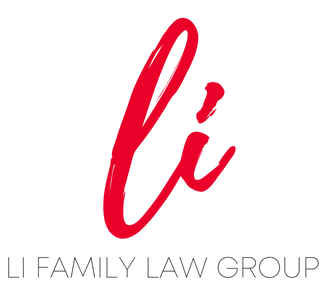 Li Family Law Group
5601 Democracy Drive, Suite 140
Plano, Texas 75024