Do you have an Estate Plan?
 Wills and Probates. The Law Office of LiCross offers a range of family law services to help you with your estate planning needs and guide you through the probate process.
Having an estate plan will protect your assets for your family members when you are no longer able to do so yourself. In the event of a disability or illness, it can be used to manage your estate if you are unable to care for yourself or make financial decisions. Everyone needs an estate plan so their assets and family are treated according to their wishes, rather than by a formula administered through the probate courts.
Wills – Draft & Revised
A will is an important component of any estate plan. Your will can contain specific instructions to provide the controls over the decision-making process of who receives your assets.
Some reasons to consider having a will are:
You wish to decide how to distribute your possessions upon your death.
Your life circumstances have changed since your original will was drafted.
The probate laws have changed since you executed your last will.
It would take more time and money for an attorney to probate your estate when there is no will. In this scenario, the expense of probate–attorney and court costs, could exceed the cost of the will.
If you have minor children, under the age of 18, you can designate who you want to be their guardian.
Living Wills
If you were to become incapacitated and unable to care for yourself or make financial decisions, a living will ensure your life is handled according to your desires. A living will remove any uncertainty or unnecessary burden on your family members. We invite you to contact me to discuss the will packages we offer, which include a living will.
Probate
The sudden death of a family member or friend is often unexpected and can be difficult to handle. And you may be required to make a number of important decisions concerning their estate, at a time when you are also trying to deal with strong emotions. We can assist you and help to choose the appropriate course of action regarding the estate.
Whether a will exists or not, we can help you understand the requirements of Texas probate law. We will explain the process and how it affects you in your particular circumstance. If you are designated as an executor or executrix of a will, we can advise you on carrying out the duties in your charge.
Trusted Family Law Attorneys
If you have questions about estate planning, need a will drafted, or are entering probate, we invite you to contact our office to discuss your estate planning needs. Give us a call at 214-620-7001, or contact us online to arrange a confidential consultation.
Schedule A Consultation Today!
Website Disclaimer
None of the information you obtain at this site constitutes or is intended to be legal advice. Please be advised that if you need legal counsel, consult an attorney regarding your individual situation.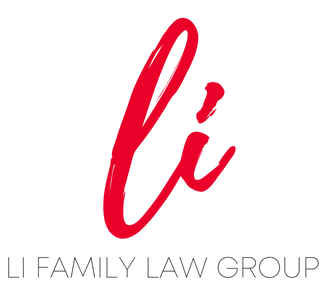 Li Family Law Group
5601 Democracy Drive, Suite 140
Plano, Texas 75024