Frisco's Top Child Custody Lawyer
The goal is to minimize custody conflicts in order to protect the child's welfare
Contact Us Today
Examining The Best Interest Question
We all try to do our best to protect our children from harm. In Texas divorce courts, judges and child welfare professionals put the child's interests first. This could mean putting a child between two loving parents who believe they both know what's best for their family.
When parents get divorced (or were never married) the courts specify which parent has the right to determine where the child lives. In Texas family law, this is commonly referred to as the primary conservator or custodial parent. The other parent is typically granted access and visitation rights as the non-custodial parent.
This arrangement may require the non-custodial parent to pay child support to the custodial parent. With such loaded language, it's easy to see why child custody is one of the most disputed areas in a divorce or parenting arrangement involving minor children.
Does Your Pending Divorce Include a Child Custody Dispute?
Are you currently in a dispute with the parent of your child? The attorneys at Li Family Law Group are here to help you. Give us a call at 214-620-7001Are you a Frisco resident dealing with a child-related dispute? The attorneys at Li Family Law Group stand ready to assist. Reach out to us at 214-620-7001 or contact us online for a confidential consultation. We are dedicated to safeguarding your parental rights and prioritize your child's best interests. Leveraging our network of child welfare specialists, we will craft a compelling case on your behalf.
Possession and Access
Arguments over custody and visitation can generate very heated emotions. A child exposed to these disagreements can feel torn between the loyalties of their two parents. We'll guide you through the process to achieve an amicable agreement with your co-parent. Whether through direct negotiation with that parent or through his or her attorney, if necessary.
Alternatively, we will defend your interest in mediation, should an impartial third party be needed. If a negotiated settlement is not possible, we will advocate for you and present your preferences to the court. The court will hear all the reasons why your preferences would be in the best interest of your child and we will petition the court to formalize your preferences in the form of an order.
Relocation and Geographic Restriction
If you're a custodial parent in Frisco facing challenges with residency restrictions, you're not alone. Understanding the court's aim for regular parent-child contact, we at Li Family Law Group can assist with custody modifications. Reach out at  214-620-7001  or contact us online for a private consultation today
At The Li Family Law Group We Strive to Help Frisco Residents Create Workable Solutions But Prepare for Litigation
Because emotions can get heated in these matters, custody battles happen far too often. This is one area of Texas family law that frequently requires a bench or jury trial to reach a resolution. Given my trial skills and experience as a litigator, we begin from a position of strength in the custody court.
Providing Compassion Guidance in Child Custody to Frisco
If you need someone to listen to your story and champion your cause, we are here for you. We are family lawyers, Li Family Law Group. We'll provide you honest, candid advice and guide you through the challenges of the legal system. Give us a call at 214-620-7001, or contact us online to arrange a confidential consultation to speak with an experienced child custody lawyer today.
Schedule A Consultation Today!
Website Disclaimer
None of the information you obtain at this site constitutes or is intended to be legal advice. Please be advised that if you need legal counsel, consult an attorney regarding your individual situation.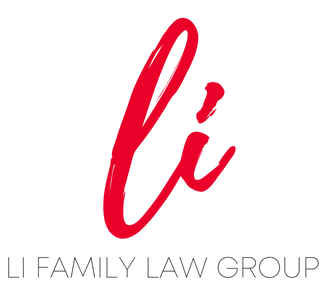 Li Family Law Group
5601 Democracy Drive, Suite 140
Plano, Texas 75024